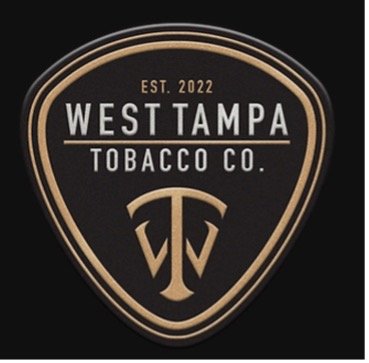 The seed for West Tampa Tobacco Company was planted in 1953, when Rick Rodriguezs grandparents, both highly respected master cigar rollers, heeded the call of the U.S. They left behind the glamour of Havana for U.S. shores, seeking to capitalize on the booming cigar business of West Tampa, Florida.
The Rodríguezes made the U.S. their home and worked hard to provide for their family, never giving up on their craft, even when times were tough.Their love of tobacco skipped a generation, gathering momentum when it was awakened in their beloved grandson Rick. Growing up in West Tampa, in the shadow of the once-bustling cigar factories, taught Rick the value of hard work and instilled in him grit and determination.
His grandparents stories of Havana and Cuban cigars in their heyday were never far from Ricks mind. So, when the opportunity to work in the cigar business knocked, Rick was quick to answer. He soon found himself studying at the right hand of industry legends, most notably Benji Menendez who freely transferred his knowledge to Rick. Decades later, Rick has been recognized as a cigar master in his own right.
Always striving for more, Rick has taken a bold step to establish West Tampa Tobacco Company, to simply offer the finest handcrafted cigars, created with hard work, gratitude and a profound respect for tradition.

West Tampa Black
Flipping the coin on West Tampa White, West Tampa Black screams to be admired. Sharing the same canvas, the box and band demand to be picked up. The source of its amazing flavor lies in the Dark Habano wrapper. Aged to perfection, West Tampa Black more than delivers on flavor and complexity. Filled with Condega Viso, and legendary Esteli Ligero, this cigar delivers body that will please both the new and seasoned smoker. A perfect complement to West Tampa White, Black will be a must have in your humidor.
Wrapper:  Habano Dark
Binder: Ometepe Habano
Filler: Condega Viso, Esteli Ligero
Country of Origin: Nicaragua
Factory: Garmedia Cigar Company
Strength: Medium-Full
Size: Robusto (5X50)
Tasting Notes: Pepper, Latte, Baking Spices, Leather, Wood

West Tampa Red
Like its predecessors, White & Black, Red delivers a flavor bomb with enhanced body that is a perfect addition to the West Tampa line-up. From mild to full bodied, creamy to spicy, West Tampa now offers something for everyone. Rick Rodriguez, master blender and co-owner, is especially excited about this release. West Tampa Red gave me the opportunity to sit down with the factory and really focus on creating a blend that I enjoy. Normally when I blend cigars, I dont blend for what I like, I blend cigars for what my fans enjoy. Red will be a reflection of what I believe is the next piece to lay in the West Tampa puzzle, a full-bodied cigar that delivers the full flavor consumers have come to enjoy from West Tampa.
Wrapper:  Mexican San Andreas
Binder: Nicaraguan Condega
Filler: Condega Viso, Esteli Viso, Esteli Ligero
Country of Origin: Nicaragua
Factory: Garmedia Cigar Company
Strength: Full
Size: Robusto (5X50)
Tasting Notes: Cedar, Leather, Coffee
West Tampa White
West Tampa White delivers a clean and crisp look, sealed with a guarantee from Rick. When you crack the seal and open the box you will be blown away by what is best described as a work of art! Both the cigar and the packaging are a feast for your senses. Classic, yet contemporary, the lid shares the story of Ricks family and the journey that he has taken to bring you West Tampa Tobacco Company. The band, big and bold, surrounds a beautiful Habano Light Pink wrapper. Packed with Nicaraguan filler, West Tampa White explodes with flavor and with a body that compliments its rich and creamy profile.
Wrapper: Habano Light Pink
Binder: Ecuadorian Habano
Filler: Ometepe Seco, Jalapa Seco, Pueblo Nuevo Viso
Country of Origin: Nicaragua
Factory: Garmedia Cigar Company
Strength: Medium
Size: Robusto (5X50)
Tasting Notes: Cream, Citrus, Wood, Baking Spices